Everything you might need and then some more in an accessible and intuitive package.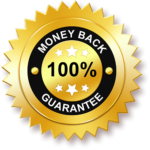 100% Money-Back Guarantee!
You are fully protected by our 100% Money Back Guarantee. If during the next 7 days you experience an issue that makes the plugin unusable and we are unable to resolve it, we'll happily consider offering a full refund of your money.

Prices displayed in USD currency at all times | Prices displayed without VAT/TAX
During active promotions, all discounts are applied automatically at the checkout. When promotions end, no discounts are applied, regardless of the website content. The price in the checkout overview is the valid price.
During active promotions, all pricing is special introductory pricing. Annual renewals are full price. All information available during the checkout process and purchase confirmation emails.
Trusted by more than 8,000 Blogs & Websites!
Frequently Asked Questions
Revive your old content today.